Name Laxichand Bhavanji
Age 65 years
Location Godhara Kutch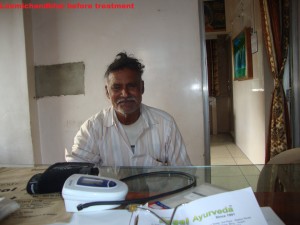 I was suffering from Diabetes since long. From last 2 years I was feeling painful cramps and numbness in my feet.
I started Ayurvedic treatment from Dr. Amina's royal ayurveda from December 2014, after one and half month's treatment cramps in my feet subside and my blood sugar became normal. I stopped allopath medicine.
Now after 3 month's treatment I am feeling better.  My blood sugar is normal; I have also stopped her Ayurvedic treatment.